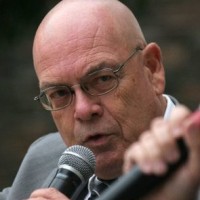 Bill Watkins joined California Lutheran University in June 2009 as the executive director of the new Center for Economic Research and Forecasting and as an associate professor of economics. He also launched CLU's Master of Science in Economics program, which focuses on forecasting and applied research.
Prior to coming to CLU, Watkins had served as the executive director of the University of California, Santa Barbara, Economic Forecast Project. In his nine-year tenure, he expanded the project's publications and geographic scope and enhanced its reputation. Previously, he served as an economist with the Board of Governors of the Federal Reserve System in Washington, D.C.
Watkins has been widely published in academic journals, traditional media and new media and is quoted regularly by news organizations throughout the world. He holds a bachelor's degree in business administration-finance from California State University, Northridge, and a master's and doctorate in economics from UCSB.