Thursday, November 14, 2019
11 a.m. – 2 p.m.
Padre Serra Center
5205 Upland Road
Camarillo, CA 93012
The California Lutheran University Center for Economic Research and Forecasting (CERF) Annual Ventura County Forecast presentation will include an in-depth analysis of the county's economic performance and an assessment of its economic and demographic future. The program will also include a comprehensive assessment and forecast for the United States and California economies. CERF executive director Matthew Fienup will be speaking.
Lunch will be served. Early admission ticket price – $65.00; free with CLU student ID. Ticket price at the door – $75.00. For more information, contact Victoria Young or Ashley Freas at 805-493-3668. (vyoung@callutheran.edu or freas@callutheran.edu)
Speakers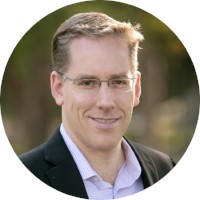 Matthew Fienup: Matthew Fienup is Executive Director of the Center for Economic Research & Forecasting (CERF) and teaches graduate courses in Econometrics, Macroeconomics and Environmental Economics at California Lutheran University. Matthew is a UCSB Bren School trained researcher in environmental economics who specializes in land use, urban growth restriction, groundwater management and environmental markets. He is frequently sought to speak on the issues surrounding urban growth restriction and groundwater management policies as well as the general economic outlook for the Nation, the State and the region.
---
Additional Speakers Coming Soon!