Wednesday, December 5, 2018
11 a.m. – 2 p.m.
Padre Serra Center
5205 Upland Road
Camarillo, CA 93012
The California Lutheran University Center for Economic Research and Forecasting (CERF) Annual Ventura County Forecast presentation will include an in-depth analysis of the county's economic performance and an assessment of its economic and demographic future. The program will also include an in-depth assessment and forecast for the United States and California economies. Speakers will include CERF executive director Matthew Fienup, CALmatters opinion columnist Dan Walters, and UCLA Professor of Medicine David Hayes-Bautista.  Mr. Walters will discuss the Nov. 6 election results and their implications for California and Ventura County.  Dr. Hayes-Bautista will discuss the size and the significance of the economic contribution of American Latinos.  Dr. Fienup will present the national, state, and Ventura County economic forecasts.
Lunch will be served. Early admission ticket price – $65.00; free with CLU student ID. Ticket price at the door – $75.00. For more information, contact Victoria Young at 805-493-3668. (vyoung@callutheran.edu)
Speakers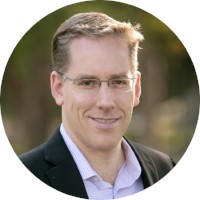 Matthew Fienup: Matthew Fienup is Executive Director of the Center for Economic Research & Forecasting (CERF) and teaches graduate courses in Econometrics, Macroeconomics and Environmental Economics at California Lutheran University. Matthew is a UCSB Bren School trained researcher in environmental economics who specializes in land use, urban growth restriction, groundwater management and environmental markets. He is frequently sought to speak on the issues surrounding urban growth restriction and groundwater management policies as well as the general economic outlook for the Nation, the State and the region.
---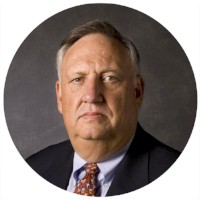 Dan Walters: Dan Walters has been a journalist for nearly 60 years, spending all but a few of those years working for California newspapers, and has written more than 9,000 columns for the Sacramento Union and the Sacramento Bee and continues his column for CALmatters, a non-profit journalistic organization which distributes to dozens of California news outlets. He has written about California and its politics for a number of other publications, including the Wall Street Journal. He is also an author and contributor, two books of which are, "The Third House: Lobbyists, Power and Money in Sacramento" and "The New California: Facing the 21st Century".
---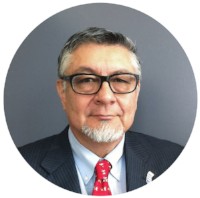 Dr. David Hayes-Bautista: Dr. Hayes-Bautista is Distinguished Professor of Medicine and Director of the Center for the Study of Latino Health and Culture at the Geffen School of Medicine at UCLA. He graduated from UC Berkeley and completed his MA and PhD in Medical Sociology at the University of California Medical Center, San Francisco. Dr. Hayes-Bautista's research focuses on the dynamics and processes of the health of the Latino population using both quantitative data sets and qualitative observations. The Center for the Study of Latino Health and Culture combines these research interests with teaching of medical students, residents and practicing providers to manage the care of a Latino patient base effectively, efficiently and economically. His publications appear in Family Medicine, the American Journal of Public Health, Family Practice, Medical Care and Salud Pública de México. Dr. Hayes-Bautista is also one of the founders of the Latino GDP Project, which documents the economic contribution of Latinos in the U.S.​ economy.
---